Lack of Information Protection Will Now Lead to a Lawsuit
You may have heard throughout the Information Security Industry, the scare tactic of getting sued if personally identifiable information is not properly protected. Well, this "so-called" scare tactic, is now a reality as a federal appeals court in Washington, D.C. just ruled that consumers have the right to sue companies that fail to safeguard their personal data.
This ruling was filed Aug 1st, 2017, following an instance involving a health insurance company where over one million customer records were hacked after the company failed to institute and abide by proper protection protocols and under the pretense of consumers experiencing harm after their information is accessed through a data breach.
One of the ways to ensure your company is safeguarding information is to utilize the services through Lincoln Archives CSR Readiness Pro Suite. Offerings ways to not only ensure security protocols are abided by, but also supplying proof of safeguarding information if a data breach does occur, these services provide assurance to both the organization and customers that information is being properly protected. In fact, if a company completes the proactive solution a part of the suite, they are issued a display seal which can be utilized when communicating with customers as well as displayed on the company's website. See display seal in the image below.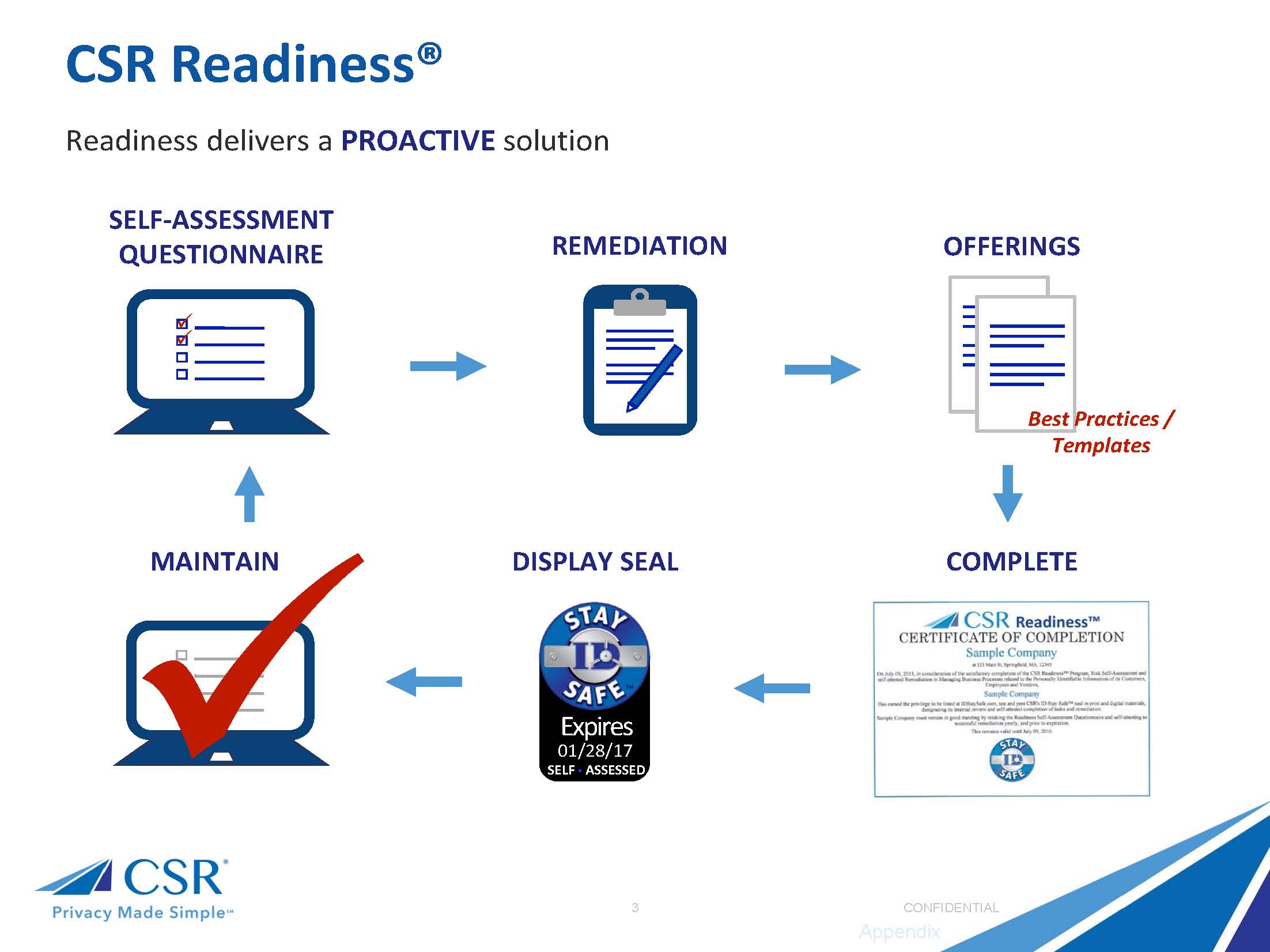 For more information on the latest cyber security updates, make sure to follow us on social media or sign up to receive our newsletter.
Lincoln Archives is the ONLY Family Owned, LOCAL Company providing NAID AAA Certified document and data destruction services and is a proud member of Lincoln Family of Companies serving the Western New York Community since 1914.
by Kathryn Turner