About Lincoln Archives
The Lincoln Family of Companies have been serving Greater Buffalo & WNY for over 100 Years!
Here's Why More Buffalo-Area Businesses
Are Choosing Lincoln Archives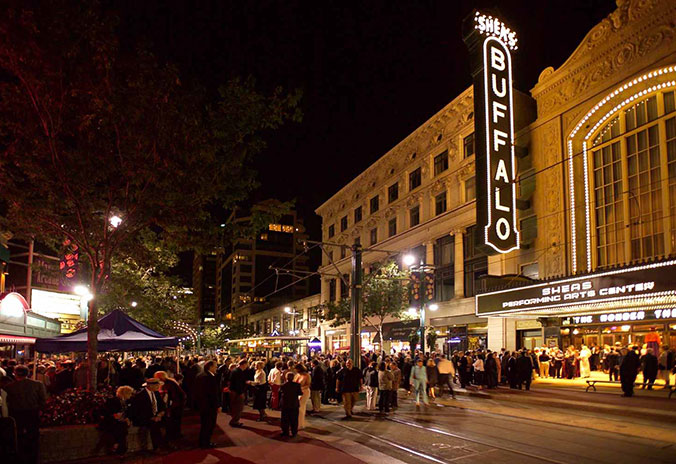 Full-Service Information Security Company
Lincoln Archives is a full-service information security company providing document storage, document shredding, digital imaging, cloud backup and recovery, backup tape vaulting and rotation, long term data storage, emergency mobile power, and Certified data destruction.
Locally Owned and Operated
In an industry that features large, national companies and "here today - gone tomorrow" local companies.. .Lincoln Archives stands out as Buffalo's information security company since 1993. Part of the Lincoln family of businesses that have served Buffalo for over 1OO years, Lincoln Archives is the only choice for Western New Yorkers that believe in supporting local companies.
Highest Security
We provide the highest possible level of security. Our facilities feature key-pad access, 24/7 video monitoring, security alarms and dry fire suppression. Our vehicles are locked at all times except when loading and unloading confidential materials, and our GPS system provides reports of each truck's location throughout the day.
That's why We're one of only a handful of information security companies in the area that has been awarded the highest security rating, "AAA Certified" by the National Association for Information Destruction ("NAID").
Unmatched Insurance Protection
Most information security companies provide some general liability insurance for their customers. However, if the unthinkable happens and your confidential information is mishandled, their standard insurance just may not be enough. Lincoln Archives exceeds industry standards by maintaining S2 million in professional liability and errors and omissions insurance as well as S20 million of general liability insurance coverage.
Competitive Prices
We won't quote you a low, low price and then slam you with hidden fees. We offer competitive, up-front pricing and guarantee your price in writing.
Certified Drivers
Before any of our drivers step foot in your facility they have gone through a three-step certification process. first we run pre-employment criminal background checks and drug tests to ensure that We are hiring the right people. Then each newly-hired driver completes certified truck driver training and OSHA Safety training. Finally to maintain their certification, all drivers must submit to ongoing, random drug testing and annual background checks by an independent security firm and comply with our appearance and behavior standards.